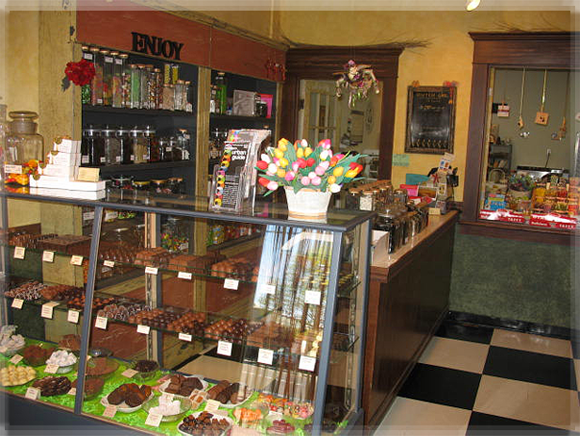 Our Store
Alex Temple, the owner of Vancouver's Dutch Girl Chocolates, has created the warm & cozy vibe of an old world candy store.
"Dutch Girl Chocolates is not a place on Commercial Drive but an experience"
Chocolate
The chocolateiers at Dutch Girl use premium Belgian chocolate to produce an exotic collection of chocolates and truffles. All the chocolates are beautiful, delisious and hand made in the store.
Licorice
But Dutch Girl is not just about chocolate, we also boast a dizzying 65 varieties of individually selected imported licorice.
Candies
We also carry a variety of candies, some old favorites some new and interesting.